Shopify is a great e-commerce platform. It's really simple to set up, it's cost effective and it lets business owners concentrate on making and selling products rather than getting bogged down in technical details of running an e-commerce website.
However, with a lot of competition online, Shopify store owners need to find a way to stand out amongst their peers. One way to do this is to collect and publish product reviews. Here's how to do it.
Benefits of Product Reviews
Here at Reviews.io we've talked at length about the benefits of collecting product reviews for your business, so I won't repeat myself too much here. Suffice it to say, collecting reviews gives you the following benefits:-
More visibility in Google (in the form of star ratings)
Better on-page conversion (because of user review comments)
More traffic to your site (better click-through-rates for a good-rated seller)
Increased trust from your potential customers (because we value the opinion of other shoppers)
Everyone likes to read reviews online, and around 87% of consumers state that it directly influences their decision to make a purchase. Reviews are always present through the web and so it can greatly impact the customer buying journey.
How to get reviews into Shopify
It's really quite simple to get reviews collected and displayed on your Shopify store. Because Reviews.io is an official Google Reviews Partner, we are licensed to send your verified reviews to Google for you, meaning you'll get stars in your paid Adwords campaigns. Stars greatly increase the clicks on your ads, as I've mentioned above.
Shopify has its own cool App Store, allowing third party vendors to create a wide range of apps to help your business, covering a wide range of topics including Sales, Marketing, Shipping and Inventory Management.
You can see where this is leading. Reviews.io has our own Shopify plugin which lets you get set up really easily. Head over to our Shopify App page for more details.
Once you've signed up to an account with Reviews.io, you'll be able to install your Shopify plugin to your site. It fully integrates with your ordering system and sends Review Invitation emails to your customers automatically.
You'll want to create your own Customised Review Collection Email of course, and put it all together with your own branding for maximum impact. You can create it using our WYSIWYG email creator, or you might want to import or code your own in HTML, that's also an option.
Because the invitations are sent automatically to your verified customers by the Shopify plugin, you can be sure that all the reviews collected are genuine and authentic. This is the first major requirement by Google before it allows reviews to be submitted to its servers - all reviews must be from genuine purchasers.
Show off your Review Score
Once you've got your reviews you'll want to actually show them off on your site. For product reviews, the best place to put them is on the product page itself, so that they are hyper-relevant to that page. This is extra useful when you consider that Google Shopping campaigns always have individual product pages as the landing pages after a user clicks on the ad. Giving potential customers an idea of product quality right at the point where they're most likely to purchase is likely to be one of the deciding factors in whether they buy from you.
As a bonus, you could also add the Expert Answers question and answer widget to your product pages for that extra bit of unique information about your products.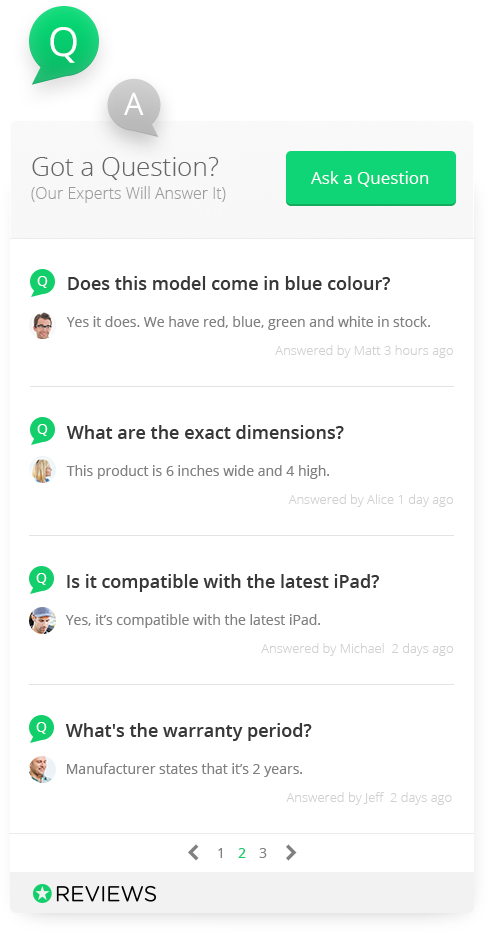 You can also collect Company Reviews so you'll also get an overall reviews score, which is the basis for getting Google Seller Ratings (the stars you see underneath Adwords and Shopping Ads). Adding a Reviews.io Trust Badge to your home page or your footer is a good way to show this score off.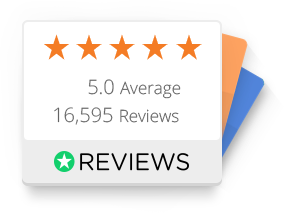 Implementing Reviews into your Shopify store is really easy with the Reviews.io plugin, and leaves you time to concentrating on running an online business.
Get started for free
Sign up to a free trial with Reviews.io and see your Shopify store grow through word-of-mouth marketing and stars in Google Search Results.