Looking for a Google Review Link? Read on to find out how best to send your customers to your Google Maps Local Business listing, and get stars in Google.
I've talked in detail about how Google Business Reviews are critical for any company. If you're reading this post you're likely interested in getting your reviews onto Google Maps using a Google Review Link.
Businesses with a Local listing in their Google My Business account qualify for a spot in Google Maps. They also qualify to appear for a local-intent search query.
What is a Local Intent search query?
Google's powerful search algorithms have come a long way since the company started. It uses sophisticated search technology backed by human "raters" to determine not just the content of the query (i.e., the keywords) but the intent of the query.
By intent, what do we mean? Google's algorithm determines whether the intent of the search is to "Do" something, "Know" something, or to "Go" somewhere.
Examples of "do", "know", "go" queries include:-
"book a flight" - Do something
"how do I book a flight online" - Know something
"flightcenter" - Go somewhere
Many moons ago I worked as a Google Rater, testing out search queries and determining whether the search results Google listed were relevant to the term. Recently, Google have made public their Search Quality Evaluator Guidelines document, which is absolute SEO gold for anyone interested in taking a look.
Without digressing too much, a local intent query would be pretty much anything that contains phrases similar to "near me". For example, if you're on your mobile and you search "bike shops near me" then you'll very likely be presented with a Google Maps listing, like this one:-
Star Ratings on Google Maps give those businesses more clicks and more local in-person visitors (assuming the rating is good overall). It's important to actively collect reviews from your customers because if you ask them, they're more likely to write a positive review for you. This really does help with your online visibility in Google and helps to give you a positive overall reputation on the web.
How do I get a Google Review Link for Google Maps
In order for your customer to write a review on a Google Maps listing, they'll need a Gmail/Google account. It's not possible to write a review without one, so even if you send a Google Review Link to this customer, they won't be able to use it.
Ideally, you'd want to ask customers for reviews on Google Maps only if they own a Gmail account, because if you send such a request to another email provider (Hotmail, Live, Outlook etc) there's no guarantee they'll also have a Gmail address. You might potentially waste an opportunity to collect a review from these customers.
Reviews.io lets you send review requests to all your customers, who are then able to review you either directly on Reviews.io or on a range of third party sites including Facebook, Amazon, Google Local or Tripadvisor.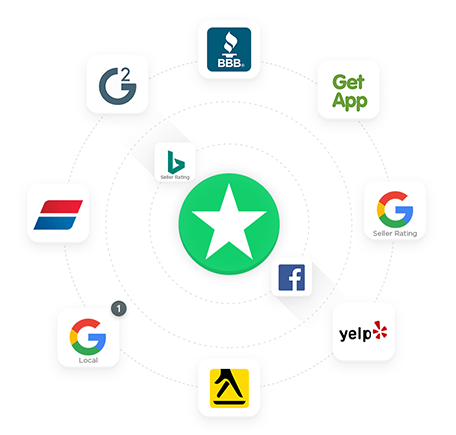 As you're interested in a Google Review Link for local listings, then this feature is for you. Reviews.io can automatically segment your traffic and direct your review invitations to third party platforms of your choosing. It will only ever send a request for a review on Google Maps to customers with a Gmail account. You'll therefore never waste a review opportunity or have to manually trawl through your customer database to pull out all the ones with a Gmail address.
The process of writing a review on one of these third party platforms is slightly different to writing a review directly on Reviews.io.
Your customer receives a fully-customised email from you asking if they would review your business, and then asks the qualifying question "Was your experience positive or negative". If positive, your customers are sent directly to the Google Review Form via the Google Review Link we generate. They can then leave their review and star rating directly and easily.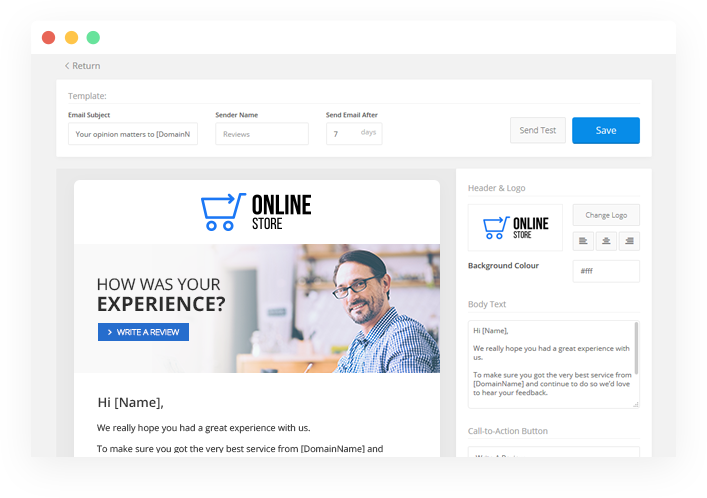 If the response is negative, they are instead directed to a form hosted on Reviews.io which collects the negative feedback and sends it to you. In these instances, no review is left on Google Maps and you therefore have the opportunity to reach out to your customer to solve their issue before a negative reviews is written.
It's quite a cool feature and works across a wide range of third party sites. Have a read of this blog post for some more details on how it works on Google Local.
Here's a short video explainer:-
If you want to talk to us about it just call or click the button at the top of your screen to sign up to our free trial.