Business reviews are your best form of marketing. Using past customers to inform your future customers about your products and service is one of the best ways you can grow your business.
The vast majority of consumers are influenced by the presence of reviews during their buying journey. Business reviews can be found in many places online, and you should always keep this in mind. It's important to maintain a consistent reputation online - you should always try to ensure that business reviews are positive across a wide variety of online locations.
So let's start right at the beginning.
In this article we're going to define what a business review is, what types of business reviews are available, the benefits of business reviews, and how to implement a business review collection strategy.
We'll also dig into the various platforms online where business reviews are found, and discuss how to collect and publish reviews to those platforms. We'll talk about how business reviews influence your online and offline reputation, and directly affect things like on-page conversion rates, advertising click-through-rates and PPC spend.
What is a review?
If you were to browse the Oxford English Dictionary for a definition of "review", you'd find the following:-
"A critical appraisal of a book, play, film, etc. published in a newspaper or magazine."
For our purposes, however, (assuming we are all here because we are running a business with some kind of online presence), this definition might be updated to:-
"A critical appraisal of a company or product, published on the Internet".
Reviews usually take the form of a score out of an arbitrary number (usually 5 or 10) and a comment by the reviewer to justify or support their score. Quite often, a graphical representation of the business review score is depicted, usually in the form of stars.
Across the Internet, there are generally two forms of review (reviews about a business and reviews about a product), and the type will dictate where and in what form a review is displayed. Reviews can be displayed in a number of ways across a number of platforms.
What is a business review?
A business review is a critique of a business as a whole by its customers. Elements included in business reviews may include order experience, delivery, and customer service. Business reviews are written by customers as the result of their experience with that company. Company reviews do not include details of an individual product.
Also known as Seller Ratings (Google), Seller Feedback (Amazon), Feedback (ebay)
Business reviews may be shown in Google AdWords text adverts, in Google Shopping adverts, on a company's website (usually the home page) or as a Rich Snippet in Google's organic search results.
What are product reviews?
A product review is a critique of an individual item or set of items, and is seller-agnostic. Elements included in product reviews may include price, size, fit, description, ease of use, quality, longevity or suitability. Product reviews are usually written after a product has been received and used by the consumer.
Also known as Product Ratings (Google), Customer Reviews (Amazon), Product Reviews (ebay)
Product reviews might be shown in Google Shopping adverts, on a company's individual product page, or as a Rich Snippet in Google's organic search results.
Now we've got the basics of what a review is, the types of reviews available and where reviews are shown, let's move on to the importance of collecting reviews.
The importance of collecting business reviews
There are three main reasons to collect reviews.
Greater visibility in organic and paid search results
Improved trust and consumer confidence in your brand and products
Increase in sales owing to better on-page conversions
We'll break these down a little later in this chapter but for now let's talk about the online landscape and how your business, reputation and the presence of reviews all fit in.
The business reviews landscape
Business reviews appear everywhere online. Businesses are reviewed on Google, Facebook, Amazon, ebay, Triadvisor and third-party independent review platforms such as Reviews.io every day. Over time, these reviews are added to an ever-growing pile of user-generated content, which starts to improve rankings in search engines. The chances of a customer stumbling upon or actively seeking a review on your business from any number of these sources are therefore very likely.
Let's say that you're not actively collecting reviews across these websites at the moment. The only reviews appearing online are ones which your customers have written without any prompting from you. Most of you will have heard the old adage that a happy customer remains silent, while an unhappy customer will tell ten of their friends (we're paraphrasing but you get the idea).
It's likely that for those platforms which you are not actively collecting reviews you are more likely to be receiving fewer, but lower quality reviews. You might have a problem with a few bad reviews hurting your overall online reputation. The solution is not to shy away and be fearful of asking for reviews, but to actively eseek out positive reviews from your happy customers.
Research shows that when companies make an active effort to request feedback from their customers, 89% of those reviews are positive.
Think about that for the moment. The vast majority of your happy customers will write a positive review about you if prompted to do so.
The impact of a surge in positive reviews online, and a steady stream thereafter, on your online reputation is critical. A flow of positive reviews will soon increase your overall review score on each of the platforms listed above, and in turn, improve your online reputation.
Reputation is a difficult concept to quantify, but an aggregated review score from a range of sources is as good a place as any to start. Collecting reviews can quickly improve your overall online reputation (your review score) by diluting any negative feedback which may exist across a range of review platforms.
The more reviews you collect across a wide range of platforms, the better your online reputation will be.
The importance of business reviews
The importance of Reviews cannot be overstated. They are the single most important informational resource in the eyes of consumers when deciding to make a purchase online. In a Reviews.io survey, over 83% of consumers stated that the presence of reviews is the critical influencer in their decision making process. Over two-thirds of consumers trust online reviews over the opinions of family or friends.
Business reviews reflect your overall customer satisfaction. They give prospective customers an indication of your knowledgeability, your standard of service and how many of your customers are your advocates. Displaying a review score on your website cements the trust placed in your brand by your customers, and greatly influences potential customers.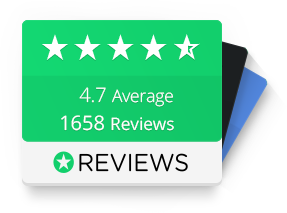 Customers will perform a lot of research into your products before they purchase from you. Some will be price-sensitive, others will be more interested in longevity and quality of the product. Most will want to know that the application they want to use your product for has been tested and approved by a previous purchaser.
Displaying product reviews on your website is critical. While a prospective customer is on your product page, you want encourage them to purchase. Any final questions the customer may have at this end of the funnel could be answered by the presence of reviews and previous customer comments. It could be enough to tip them into the checkout and beyond, rather than looking elsewhere for the answers to their questions.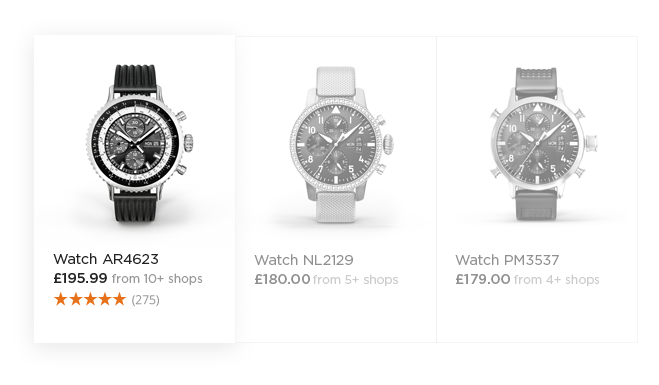 How business reviews give you greater visibility, improved trust and more sales
When consumers browse for products and services online, everything starts with search.
Whether a shopper is looking for a product or a service, you can be sure that they'll find reviews about a wide range of companies online in their research. Consumers will be heavily influenced by the presence or absence of reviews. In fact, over 83% of shoppers in a Reviews.io study stated that the presence of reviews is the most important factor in their buying decision making process.
Some reviews will be easy to spot, some will be harder to find. Google offers a way for your organic and paid search results to stand out by displaying Seller Ratings (company reviews) next to and below your results in the SERPS.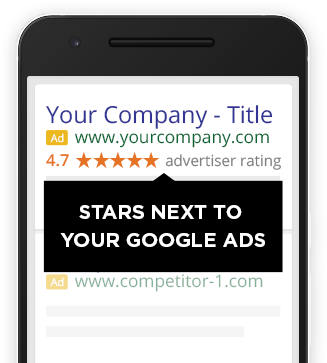 What this means for you is that if you collect business reviews and become eligible for seller ratings you are far more likely to have your PPC ad clicked on. In fact, your click-through-rates can increase by 17% by displaying Seller Ratings. This leads to higher AdWords scores, lower cost-per-click and increased conversions.
What are Google Seller Ratings?
To quote from Google:-
"Seller ratings are an automated extension type that showcases advertisers with high ratings. Google gathers seller ratings from reputable sources that aggregate business reviews. Showing below text ads, seller ratings help people searching on Google to find businesses that offer quality service. Seller ratings can help advertisers improve ad performance and earn more qualified leads."
In essence, Google collects reviews from across the web and aggregates them into a score out of 5. If your business fulfils the criteria outlined by Google (100 reviews in the previous 12 months per country, at an average rating of 3.5 or above) it will in most cases display this star rating across its search results.
Stars can appear in organic results (as Rich Snippets) and underneath AdWords Search adverts.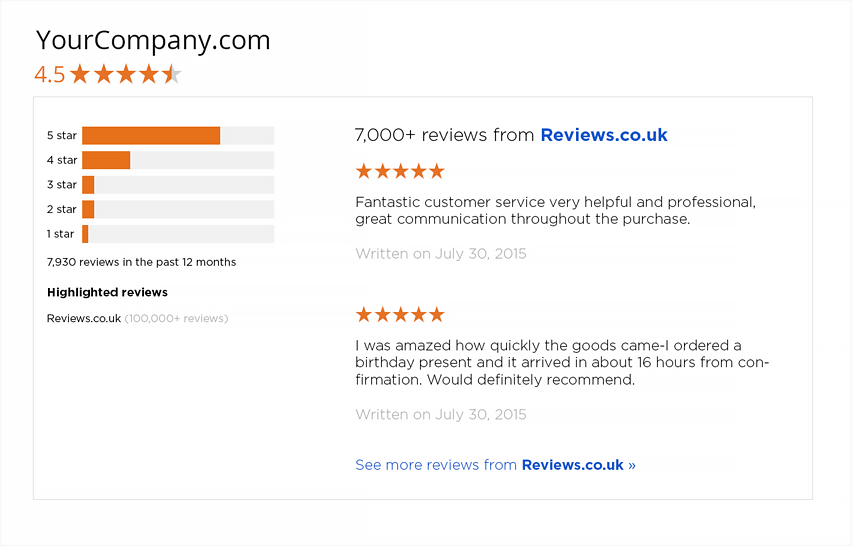 How to display Google Seller Ratings
There are two steps to getting Seller Ratings to appear in Google. Firstly, you need to implement a review collection strategy. Secondly, you'll need to send your reviews to Google in the form of a Merchant Review Feed.
The Merchant feed is a file uploaded to Google on a regular basis. It works in a similar way to a Google Shopping feed, and it contains details such as the username, the time and date of the review, the title, content and review ratings, and additional fields such as pros and cons of the product or service.
Reviews.io automatically generates this file for you from the reviews you have collected and sends it to Google regularly, so you don't need to get bogged down in technical details.
Google will display stars below your paid PPC AdWords ads once you have collected a minimum of 100 reviews at an average rating of 3.5 stars and above.
What are Google Product Ratings
To quote from Google:-
"Product Ratings show star ratings on both Shopping ads and the Google Shopping property. These ratings help shoppers with their purchase decisions, driving more qualified shoppers to your product pages."
Product ratings differ from Seller ratings in that they illustrate the aggregated review score of an individual product. Product ratings will appear on Google Shopping PLA search results. They may also appear in organic results as a rich snippet against an individual retailer's product listing page.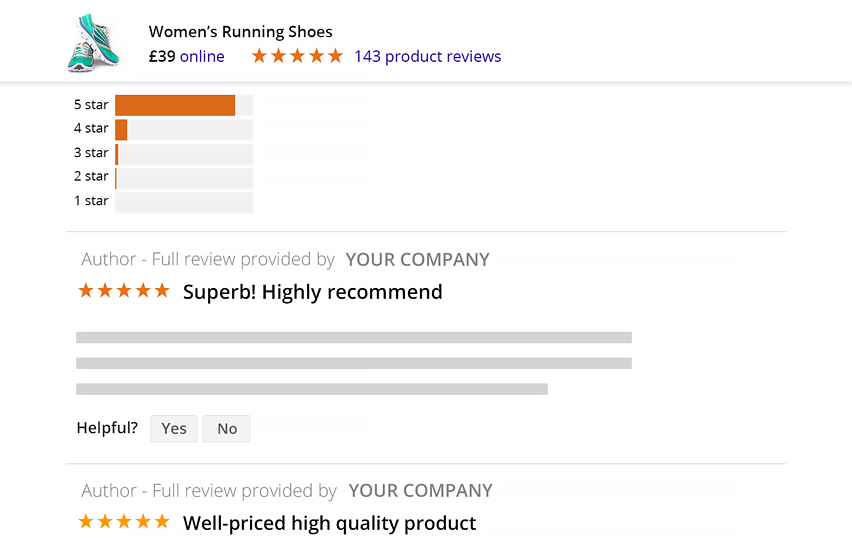 How Google ratings increase visibility
The presence of stars in search results will make your brand more appealing, gathering more clicks from online shoppers. Stars make your business stand out and offer your potential customers a quick and simple way to see overall trust levels in your brand.
Stars will appear under your PPC ads, both in the form of AdWords (for text ads) and Google Shopping (for product listing ads).
Text ads will show your overall Seller Ratings, organic Rich Snippets will show a company or product rating where applicable, while Google Shopping ads will show a combination of Product and Seller Ratings, depending on whether you are looking at the compact listing.
Click here for the Ultimate Guide to Google Reviews, which shows you the range of possible review locations in Google search results.
Other possible review locations
We've already mentioned that reviews are found throughout the web. Amazon and Facebook also display product feedback and seller reviews so it is important to remember that collecting reviews on these platforms, where applicable, is desired.
Companies can be reviewed on their Facebook page quite easily, and the aggregated sum of these reviews will also be displayed in Google search results as follows:-
Amazon shows individual product reviews rather than seller ratings in the Google Organic results, which makes sense when its primary purpose is to offer a platform for multiple sellers of the same products.
Collect business reviews and you will improve your online listings in a variety of ways.
All the stars online add up to give an indication of your overall reputation. The Reviews.io platform will manage your reviews from all these sources in one place.
Improved trust in your brand
It's a fact that your customers aren't always going to take your word for how wonderful you are.
Only 9% of shoppers buy based on brand alone, so you can be sure they'll be looking for third-party sources of information about your company before deciding to buy.
While "trust" is an arbitrary concept, it is possible to measure it by using an aggregated score of all your reviews. Couple this with your Net Promoter Score and you'll have a good indication of how your customers feel about you.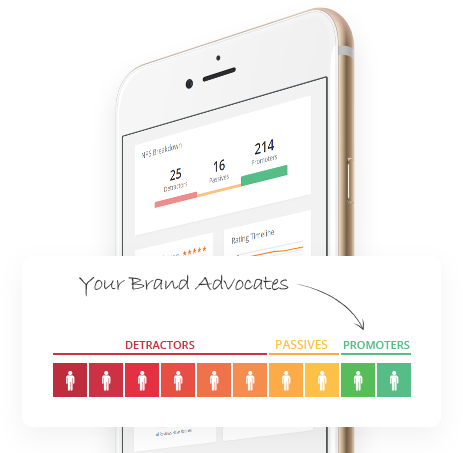 New customers are going to want to see elements of this on your site, so adding widgets and a Trust Badge (displaying your overall Review score) is the best way to quickly show that your brand consistently gets good reviews.
Dealing with negative business reviews
All brands will get negative reviews from time to time, it's a fact of life. How you respond to these reviews is just as important as important as getting good reviews. Reviews.io offers all companies the opportunity to respond to customer reviews, which will be publically visible. Solving and responding to customer problems is the best way to show prospective customers that you are approachable in cases where things go wrong. Your responses to reviews will be visible on your public reviews page. Engaging with your customers in these ways are a proven way to increase trust in your brand.
Increased sales with Business Reviews
Business reviews lead to an increase in click through rates, but this is only the first step in increasing sales.
Once the user lands on your website (usually your product page in the case of an eCommerce site), they'll be looking for information in order to make an informed choice. There are many eCommerce sites out there that sell the same products, and in the vast majority of cases the information supplied is fairly standard and taken directly from the manufacturer. If the seller isn't the manufacturer, they can help their customer by providing more information than is available on other sites.
This information is usually in the form of user generated content such as reviews. Reading reviews is a great way for consumers to check if the product matches up to their requirements. Having other users of the product give an account of its suitability is worth more than just the manufacturer's specifications alone.
The comment box in reviews is a great place to look for more information which supports the review, good or bad, and usually highlights the positives and negatives of the product.
In addition to the review itself, it's also possible to answer customer questions directly on your product pages. Using the Expert Answers Q&A widget from Reviews.io is a great way to get even more content on your site, and allows a mini forum where customers can ask your knowledgeable staff for more detail on the product.
As questions and answers are asked on your product pages, a virtual FAQ is dynamically created, reducing future questions and improving organic search traffic. Q&A is a powerful way to increase conversion and to create the sort of user-generated content that search engines increasingly favor.
Let's take an example of a specialist car parts supplier for a classic air cooled Volkswagen. In the world of air cooled classic cars, parts are generally manufactured to standard or superior quality. Sometimes it's difficult for the consumer to tell the difference, other than looking at the price. Publishing reviews and Expert Answers are a great way to offer more information to prospective customers.
From these reviews it's clear that the majority of customers think this product is superior to the cheaper alternatives available.
Adding product reviews and the Q&A widget to your site is going to give your customers a much better understanding of product suitability. This will lead to better-informed purchasers making buying decisions on the spot rather than continuing to shop around for the information they need.
Each step of the buying process, from search, to click, to landing page, to checkout, represents another reason for a customer to leave, unless they find exactly what they want at the correct time. Displaying consumer reviews on product pages could be enough to give your customers the information they require to make a purchase.
Read this blog post about 4 ways reviews influence the customer journey for more information.
Business Reviews Summary
Business reviews are very important to your overall marketing mix, and produce measurable changes in traffic, quality, conversions and sales once a business reviews collection strategy is implemented. Keeping an eye on your overall review reputation, not just in Google but across third party sites like Facebook, Tripadvisor, Amazon, Yelp, Houzz and more, is important.
With Reviews.io, you can collect authentic reviews from your customers which we will feed into Google. These will give you eligibility for Google Seller Ratings and stars in search results.
Reviews.io also allows you to direct a percentage of your review invitation emails to third party sites, allowing your customer to write reviews for your business across a wide a range of places.
Sign up to a Reviews.io account by clicking the button at the top of this page, or call us with any questions.