Black Friday is your best opportunity to get a massive boost in review collection, whether you are already working with a Reviews partner or not. Here's our checklist to make the most of it.
One proven way of getting a boost in sales is by collecting reviews and getting Stars and Seller Ratings in your Google search results, and also in your organic search results through Review Rich Snippets.
Given that Black Friday is only really the start of the holiday pre-Christmas sales rush, it's an ideal opportunity to make the most of the increase in traffic and orders to gather more reviews from your customers.
Why collect reviews?
Quite simply, you'll get more sales and more new customers by leveraging the comments and social proof of your previous customers. It's all about trust. Businesses which show a good star rating to a consumer before they even get to your site gives them an idea of the level of service they're likely to receive before they even look at your products. You could say that half the battle is already won by that point.
The best thing about reviews is that they're always available, so you'll get more sales all year round.
Getting Stars and Google Seller Ratings should be one of your primary business goals but you can only get them by collecting reviews with a trusted third party review platform like Reviews.io.
You need 100 verified Business Reviews in a 12 month period in one country in order to qualify for Google Seller Ratings. If you make most of your sales in November and December, then now is the time to capitalise on that to put you in a good position during 2018.
Here's what you need to get started:-
1: Sign up to a Reviews.io account
Call us, email us, or sign up with this link to get started with your Reviews collection account. We don't do long contracts and our pricing is fair. We also have a phenomenal feature set extending beyond just reviews. We'll be happy to talk to you about your requirements and get you up and running quickly.
2: Set up your Automated Review Invitation email
Customise your review invitation email to make the most of your traffic. We have excellent review collection rates because we give all businesses (on any plan) full control over how their email looks and when it is sent. Your customers don't need to log in to write a review because they are already pre-verified by us, so the review writing process is really easy. This means more reviews for you.
3: Install on your website
You can either use on of our supported eCommerce plugins to quickly install Reviews.io on your site, or simply set up a Blind-Carbon-Copy email from your order confirmation system. This triggers your review collection email automatically.
4: Collect Business Reviews
Collect company reviews and let people rate your service. Company reviews are the backbone of Google Seller Ratings and Organic Stars in Google search results. They'll appear also on your company profile page on Reviews.io.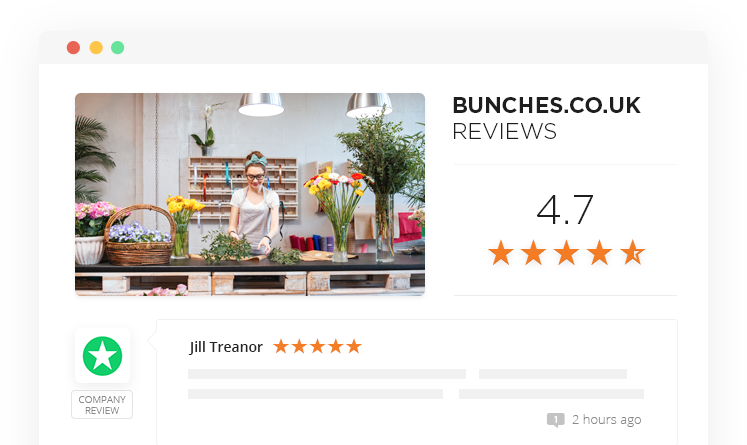 5: Collect Product Reviews
As well as company reviews, collecting reviews on your products and displaying them on your product pages is a sure way to get more conversions. If you're using Google Shopping, then your stars will appear on your ads so people will already start to see trust in your company before they even get to your landing page.
More product review content means more questions answered for prospective customers, and they'll be more likely to purchase. Have a read of this article on Product Reviews for more in-depth information on how they can help you.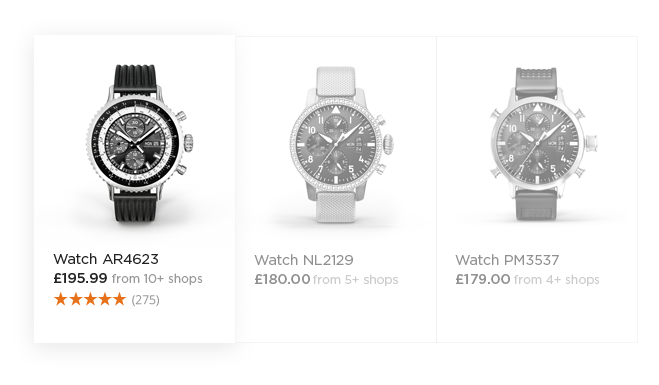 6: Display your reviews on your website
We've got a huge range of SEO-friendly badges and widgets for you to display on your site, so your customers can read reviews without leaving your page. This is really important – you want to keep customers on-site for as long as you possibly can.
7: Share your incoming reviews automatically to Facebook and Twitter
Automatically share 4 and 5 star reviews to Twitter as they come in. This keeps your social content fresh and lets people searching for your business find good review content more easily.
8: Manage and respond to your incoming reviews
Using the powerful Reviews Timeline, you can quickly see incoming reviews and respond to them. You can write responses here which appear on your Company Review profile page on Reviews.io. Engaging with customers is a great way to show off how customer-focussed your business is.
9: Send review traffic to third party sites
Get a better online reputation across Facebook, Amazon, Tripadvisor, Check-a-Trade, Yelp, Yell, Houzz and many more third party sites, buy using your review invitation email to direct your customers to write reviews on these sites.
Multiple reviews sites across the web is a fact of life, so you may as well embrace it and collect positive reviews on all of them. We can help you manage the process, automatically and from one place, with our Growing Business package.
To get set up, call us on on 0116 248 9536 or click the button at the top of this page.